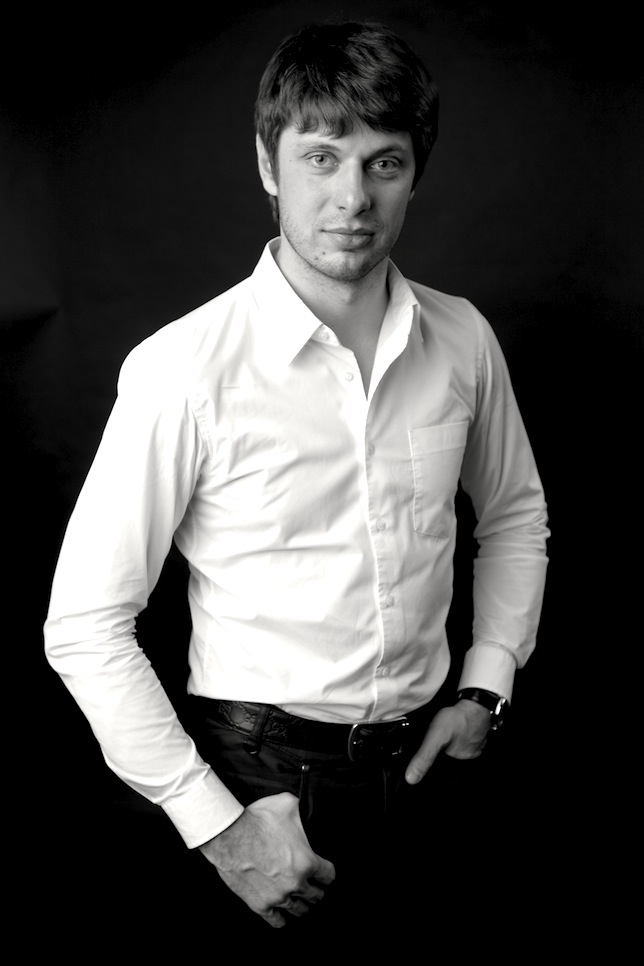 Other TrueColorsRadio team members:

Alexandre Gritsouk
Responsible for
Recommendations; Notes; Artist of a day
Date of birth
26.05.1982
(41)
Place of birth
Ukraine, Kuznetcovsk
On board since
02.08.2011
Artist of a Day notes:
10
Favourite musical styles:
Rock, Funk, Disco
Favourite artists:
Chris Rea, Rod Stewart, Lionel Richie, Chris Isaak, Tina Turner, Sade
A bit of TrueColors Radio history.
Having a large personal collection of music, I always noticed the extra pleasure of hearing a favourite track play on the radio, or in some cafe, or the beach, or any other place.

This observation led to an idea—at first glance a non-trivial one—launching a personal radio stream! The initial audience was meant to be myself, and others close in their musical tastes (and otherwise).

The obvious pluses, differentiating this solution from listening to files stored on the computer, radio, or other sources:
1. Autonomy. There's no need to choose, launch, download, select, etc. At a maximum, it's opening a window and pressing play. 2. You never know what song is next—the element of surprise, just like on the radio—but you know for sure that it'll be a good one (everything in the rotation is chosen by you). 3. Good distribution of song playback—no more "overlistening". 4. No advertising, news, entertainment shows, just music. 5. Ability for everyone who is interested to listen simultaneously, and the location and time of day don't make any difference. The only requirements is access to the internet.

So, based on these general attitudes, in August 2011, TrueColors Radio was started. The only problem of that moment was solved. That would have been a satisfactory place to stop.

But, I was lucky, and a certain amount of listeners from my circles started to show initiative with adding musical and related organizational suggestions. This was unexpected, and another new, significant result appeared: familiarity with a ton of new music, all matching a certain taste.

This, I can say with certainty, is very valuable. From experience in past years, for every year of listening to music available from different sources, my collection was growing by maybe a few dozen new tracks that were new to me. In the previous year of TrueColors Radio I heard several hundred tracks, which match 100% with my musical coordinate system.

I value this breakthrough greatly, and am very grateful to the people who spend a lot of their time researching and suggesting a variety of tracks, selecting them with accordance to the main criteria they're familiar with. This possibility of mutual enrichment is the second serious result achieved thanks to TrueColors.

What next? The time is ripe to set another high goal, on a social scale. Here, the possibility of reaching the goal doesn't have key importance, since, as a very respected professor in university said, distant, perhaps unachievable goals allow for setting of the right direction of growth, and it's not too important if the goals themselves are reached in the end.

With respect to radio, the idea is simple: the listener, hooked by a long-known song, with further listening will open themselves to a lot of novelty collected on the station, and perhaps will bring something of their own.

In this fashion they will see a widening of their musical engagement and maybe even more—the improvement in the quality of their taste! This is that distant and noble goal.

We'll see, to what degree our team can realize it.

Welcome and stay with us. Alexandre Gritsouk.